An Inspector Calls
This story ran on page E1 of the Boston Globe on 4/20/2000
Examining the evidence from rooftop to foundation, the man with the checklist can be the home buyer's best friend
By Carol Beggy, Globe Correspondent, 4/20/2000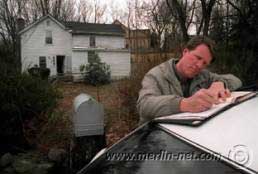 Inspector Chris Monahon puts on his tool belt, readies his radon meter, gets out his high-powered binoculars, and heads toward the next house on his list with a several-page checklist on his clipboard.
If you didn't know what he was doing walking around the house, tapping and poking on the siding and the foundation, walking through the house turning things on and off, or looking for evidence of damage, you might mistake him for a building contractor, an anthropologist, or some kind of investigator.
As an inspector, he's a little bit of all of those.
Hired by potential buyers, the home inspector is seen as the person who will give buyers an accurate gauge of exactly what they are buying. Almost all sales in the region are subject to the results of an inspection.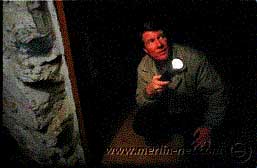 ''With a full inspection, you should be given a reasonably accurate report of just what shape the house is in,'' says Monahon, who has conducted more than 10,000 inspections with his firm, the National Home Inspection Service of New England. ''We don't give people good news or bad news ... and no house passes or fails. We just give people a status report.''
A complete home inspection will run a buyer about $300 on average. (A random check through telephone book listings showed a range of $150 to $800, with most costing less than $500.) Most firms say it can take three to four hours for an inspection. And almost all of the inspectors were able to present a report at the end of the walkthrough, including any special concerns such as termites, water and moisture problems, or the condition of heating system. Older homes also come with the history that sellers usually are ready to talk about, says Monahon, a member of the American Society of Home Inspectors.
Knowing eye
The day Monahon walked a reporter through an inspection of a 100-plus-year-old house in Lexington, it took about three hours, from the uncovered electrical panel in the basement to the cracks in the roof's tar shingles.
Like a bloodhound, an inspector sets out looking around a building room-by-room, tapping on walls, opening and shutting each window and door, and trying out every appliance from the heat (even in summer) to the toilets.
Inspectors know how to look not only for trouble spots, but also for the evidence of former or future trouble. Monahon uses a moisture meter to check a spot on the linoleum kitchen floor that looks as if it's been lifted up by water. ''Dry as a bone, now,'' Monahon says. ''Probably where a refrigerator leaked, but not long enough to hit the floorboards.''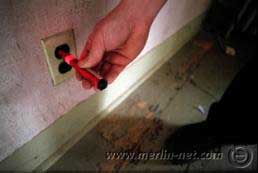 An inspector will go through an entire house, sometimes backtracking to make sure what he saw in one room lines up with what he discovers in another, and will walk around the outside of the building. Not all inspectors crawl underneath porches or even climb onto a roof, but that doesn't mean they aren't checking those spots as well
''I use binoculars to check a roof, particularly one I know can't handle someone walking around on it, or one that's really high,'' says Monahon. ''You don't have to fall through something to know it's not sound.''
Inspectors are also trained to tell the difference between what looks like a problem and what is potential trouble. For example, a puddle on the basement floor may be from a leaking washing machine (not a problem), but a dry basement may have a barely noticeable water line from a rare but disastrous flooding.
His mission: to inform
While Monahon stresses that home inspection reports are not for negotiating, others in the business say it is a reality of the real estate market that any major problems will become part of the final deal.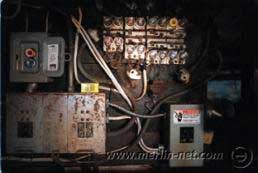 ''Of course people are going to use that information in making their purchase. I hope they go into buying the house with as much information as possible about the home they're buying,'' says Donald E. George, who founded Home Inspector Associates in 1960.
As an example, George tells a story about the time he bought a diamond ring for his wife.
''When I went into the store, the jeweler took me to the back room, and he had all kinds of equipment for looking at the diamond ... he had the diamond's fingerprint and documents on where it came from. You wouldn't think of spending that much money and not know where a diamond came from,'' says George, ''but people will buy something 10 times as expensive because a real estate agent says it's a cute house.''
George notes that regardless of the house, it's the inspector's job to fill in the gaps of knowledge for homebuyers as well as educate them about this building they may end up calling home.
''When I get done going through a house, the potential buyer should almost know more about the house than the guy living in it,'' says George, who insists that those who have hired him go on the inspection. ''This whole process is for them to learn more about the house.''
Not a warranty
But while they are on the buyers' side, inspectors point out that they aren't providing a warranty for a home. ''There's no guarantee here,'' says Monahon. ''We look at several levels of issues, the immediate or safety hazards. The types of things that should be addressed soon. And then the first three years. After that, we really can't help out.''
Inspectors also note that the final report isn't an appraisal, which would state the market value of the building, but rather reflects what's right and wrong with a structure and the appliances in it.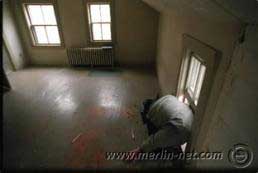 Monahon says one recent inspection of a North Shore property showed nearly $250,000 worth of recommended improvements. And the prospective buyers didn't care, because the house was worth a whole lot more and most of the issues were in areas where they were going to have work done.
So how do you pick an inspector who will tell you what you need to know?
Massachusetts currently does not license home inspectors, although that will change in May 2001. Right now, there are few requirements to help protect the potential homebuyer.
When the regulations are in place, new inspectors will have to take training courses and pass a written test. Right now, there are courses for home inspectors taught at Northeastern University and other schools and classes for building inspectors - those hired by towns or large construction projects - at Boston University. But without licensing regulations, anyone can open an inspection business. Those in the industry say you should look for someone with insurance or who is bonded, and ask your friends or others you trust for a reference.
In the buyer's corner
Real estate agents will often offer referrals, but that too will change: State licensing will make it illegal for realtors or agents to work with inspectors. Other than buyers' brokers, there aren't many people on the homebuyer's side in this process, ''so it was determined that we inspectors should be as independent as possible,'' Monahon says. A homebuyer's lawyer and the local business association are other good sources of information.
Numerous area home-inspection companies have Web sites, and several national professional organizations have listings online to help new homeowners or those moving to a new area.
The Northeast was the first part of the country to have home inspections, and it's something that started less than 50 years ago. In fact, George says, the idea of inspections for home buyers was so new that when he opened his business in Boston 40 years ago, it took them two years to convince the phone company that they should be allowed to have a listing in the yellow pages.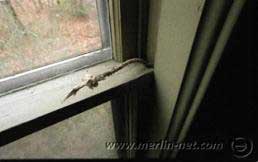 What kind of training or background is ideal for an inspector is the subject of much debate in the industry. George is a registered engineer with a background in building airports for the Federal Aviation Administration; Monahon was in construction. Others in this predominantly white male profession are licensed contractors, have worked in pest control or lead paint or asbestos removal, or have specialized in wells and septic systems.
Most of the inspection companies contacted cautioned that home buyers should be suspicious of anyone who offers the names of specific contractors along with the list of repairs and cost estimates on the inspection sheets.
''I've never recommended anybody to anyone. I don't want to. Then I become like a general contractor, and that's not the business I'm in,'' says George.
Still, it comes down to telling the buyers what they need to know.
As Monahon peers into his binoculars to check the condition of a roof, he says: ''We can help get homeowners on the right track. They can make the right choices about how to proceed with their home and get the most out of it.''
This story ran on page E1 of the Boston Globe on 4/20/2000.
© Copyright 2000 Globe Newspaper Company.
This content was reprinted, once, from the Boston Globe website (www.boston.com). There is no intent for commercial gain from reprinting this story. We have posted the story and the associated photographs for public viewing by any party with a desire to know more about the home inspection business and Chris Monahon. We will promptly remove the story at the request of the Boston Globe and the photographs at the request of Merlin-net.